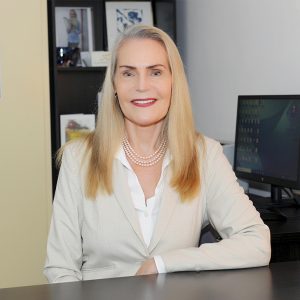 Dear Parents,
Welcome Back High School! It feels so good to finally welcome each of our high school students, parents and faculty to the 2022-2023 school year! AAG is back in full swing this year.
I am honored to be the High School Principal. This school year marks a milestone of ten years with AAG. Under my direction, I will continue to work towards creating a safe and nurturing community where our students are thriving, learning and developing into responsible, caring and wise young women.
I am pleased to report 100% of the graduating class of 2021-2022 qualified for and received the Kuwait Ministry of Education's generous and gracious college scholarship. This is an amazing accomplishment for the graduates, parents, counselors and teachers because it was a difficult pandemic school year in which we all had to endure. The number of girls earning the highest benchmark score of college credit in their College Board AP classes was also noteworthy.
In the AAG high school we guide our students to experience learning through reflection, critical thinking and self-responsibility. Becoming a self-reliant and responsible young woman is a journey which our girls embark upon during their high school years. With collaboration we strive to create an environment where high-academic achievement is obtainable for them. Our AAG high school girls and their parents understand and appreciate that the Kuwait scholarship program is both an opportunity and a privilege.
As Head Internal Coordinator for the school's MSA accreditation, I can proudly report that American Academy for Girls will received another seven years (2022-2029) of accreditation with MSA (Middle States Association) under the protocol, 'Excellence by Design'. I promise as the High School Principal to continue to work towards improving the high school, caring for your daughter's safety and wellbeing while ensuring they receive the best possible education preparing them for the rigors of university and lives as adults. Thank you.
Go Warriors!
Shannon Rooney
High School Principal