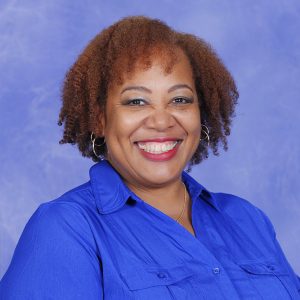 Greetings Parents,
First, I want to say welcome to all the new parents and hello to the returning parents. I am elated about working with you and the staff of the Early Childhood Education (ECE) Department. I have been in the field of education for 27 years and those experiences, my credentials, and the ECE staff will be the resources I use to make the ECE department even better.
We are super excited about the students returning to traditional (in-person) learning this year. This last year and half has truly been unprecedented for everyone. The ECE staff and I are eager to see their little faces and the chance to interactive with them in person. We really want to return to our new type of normalcy for the students, parents, and staff. However, we must always comply with the Ministry of Education and Health guidelines and recommendations, so we keep everyone safe.
Our goal this year is to continue striving to provide the best education for your daughter. We want to ensure we continuously introduce the students to 21st-century skills and hands-on activities coupled with the Common Core Standards that will promote academic success.
We look forward to working with the parents of our students to ensure our department is one that thrives and strives for excellence. The staff and I will work diligently to ensure your daughter is well-rounded through academics, global awareness, technology, and hands-on activities.
We look forward to serving your daughter and thank you for entrusting your daughter's academic journey with AAG.
Dr. Katrina Franklin
Early Childhood Education Principal